5 Pro-Tips for Building a Killer Content Marketing Strategy
Did you know Content Marketing is the most effective (and budget-friendly) way to attract and retain clients? And really, isn't that what every business is trying to do?
Well that sounds great, but what the heck is Content Marketing?
It's simply creating and sharing valuable, relevant, and consistent online content.
OK, I can do that, but does it really work?
It does! According to a recent study, on any given day a person is exposed to more than 5,000 advertisement and brand exposures. Content Marketing is how your brand can cut through the noise and stand out by providing content that your audience actually wants to hear/ watch/ read.
Wow. Ok, I'm convinced. Where do I start?
With these five Pro Tips 😉 Take note!
1. Create a mix of branded and unbranded content
Buy, buy, buy! If all of the content you share goes for the hard sell, you'll lose your reader's attention real quick (not to mention, annoy them). The key to Content Marketing is to deliver valuable content without expecting something in return. It will help build your brand awareness and authority in the space.
2. Understand the four different types of content:
Promotional. Incentive your audience to take an action and increase engagement through promotions, offers and contests.

Informational. Share information about upcoming announcements and events, or curate industry-relevant/ timely content to share.

Educational. Solve a problem for your audience. Teach them how to do something, or provide a unique take on an issue relating to your product/ service/ industry.

Entertaining. Curate funny, interesting or intriguing content to demonstrate your brand's personality and create an emotional connection with your audience.
3. Balance the content
You don't need to give each type equal weighting but try to provide your audience with a mix and see what performs best. To determine the appropriate mix for your brand, ask yourself three questions:
What type of content does your audience need? If you're a donut shop, they likely won't need a lot of education about your product, whereas buying a car requires a lot of research.

How big are your barriers to purchase? Industries with inherent skepticism such as Cosmetic Surgeons would need to deliver more information-heavy content than say, a t-shirt company.

What are your competitors doing? Do an audit and see where they're falling short. That's your opportunity to stand out in that space!
4. Choose the best delivery methods
There's countless options, but three creative vehicles that are engaging and easily digestible are:
Infographics. A visual way to illustrate complex concepts and cut down on text-heavy explanations.

Video. The "it" content format right now, video is projected to claim more than 80% of all web traffic by 2019. It's attention-grabbing, emotive and great for on-the-go consumption.

Listicles. The Buzzfeed-phenomenon. Breaking content down into list form makes it easily shareable and works great as click-bait.
5. PRO TIP: Make your life easier by reusing content across your various channels to cut down on development hours and maintain brand consistency.
So now you know what a Content Marketing Strategy entails, but you still feel like: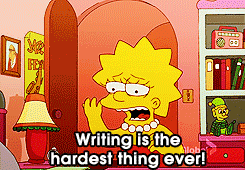 No problem, we'll take care of it for you! Drop us a line if you'd like our help building and executing your Content Marketing Strategy!
Please reload
I'm busy working on my blog posts. Watch this space!
Please reload